(vekoka should not be rejected outright when they are still lying inside a pot).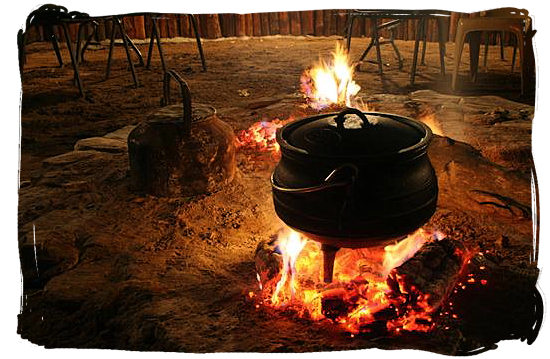 vekoka = food that has remained in a pot over-night.
joongo = a pot.
kiya = to reject.
Yasi nanu: Isume's mother sent Isume early in the morning to deliver a message to his maternal uncle, Mola Nalionge. Mola was very pleased and excited to see Isume who had been away in far away Womana in Womboko. Mola then asked that Isume should share a bowl of "vekoka" with him .
Responding, Isume said:
"jae !".= no.
("Mola, I am not interested in "vekoka").
Mola Nalionge questioned Isume:
("Have you seen the vekoka" ?).
"o-vee-ni" ?
"vekoka, osi-ve kii-ya foni o-joongo.
osi-lome lee-ne moleli, omo ki-ya.
ovi, nga o-mweni te, o-mo lingana" ?
("vekoka should not be rejected outright when they are still lying inside a pot and when you have not had a look at them. It is possible that you may find the vekoka attractive when you would have seen them").
The vekoka had been boiled with manju-weli and eseke-seke. The particular splendid flavour that evaporated from the vekoka, the nyama nguma ngowa, the kpwa-koko were very attractive and irresistible.
Isume changed his mind immediately and then joined his uncle in eating the vekoka. Isume liked the vekoka. He ate very well and then carefully licked all the gravy in the wooden bowl (ewoki).
(Isume, a tembe enge, ewoki, yase. manyaka oo !)
"Vekoka osi-ve kii-ya o-joongo".
Literally: It would be unwise to reject an offer outright when you have not yet seen the offer and have not had enough time to consider the conditions attached to it.
ewoki = a wooden bowl used for serving food.
ngonya = soup.
ngo-nya mosaka = soup made from boiled palm nuts.
nyama = meat/fish.
nyama nguma ngowa = meat of a young pig.
ma-nju-weli, veseke-seke are spices.
tembe = to lick.
Oma nanu.
Imba
Mola Mbua Ndoko
P.o Box 38 Buea, South West Province
Cameroon, West/Africa.
Email:Mndoko@Yahoo.com
Website: http://www.mbuandoko.com